This morning I had the opportunity to get coffee with a dear friend.  We chose one of my favorite spots to have coffee and a bite to eat. The Blue door is a hidden gem located in a old historical building in downtown Stuart. This coffee shop has friendly and accommodating staff. Inside the building there is local art on the walls and a few tables. The place offers both indoor and outdoor seating. I have to say, that the outdoor patio setting is by far my favorite! There are plenty of seats outside with fresh flowers on the tables, the sun beaming down, and beautiful vines growing on the side of the building. It's a quaint place that reminds me of a somewhere I would go when I lived in Traverse City, Michigan. Certain nights of the week they have live music and have trivia nights. The evening setting is laid back with string lights, wine and beer, and some Friday's they have a Mi Cabana Taco food truck. Check out their Facebook calendar here for events.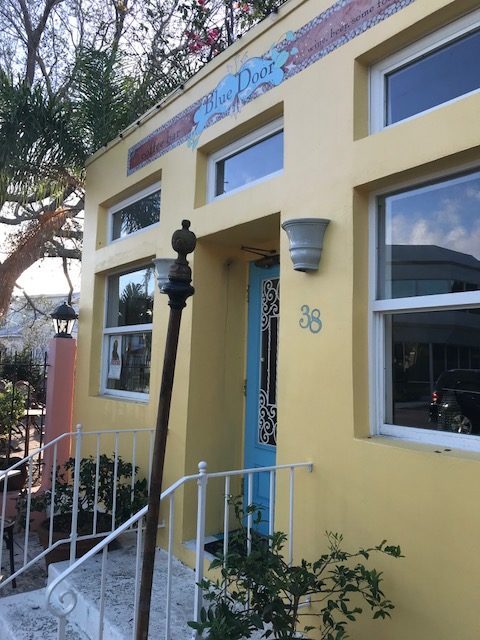 You can see why this place is called "The Blue Door". If you are looking for a place to relax, enjoy a cup of coffee, and have peace and solitude this is a place you must visit. In such a busy world it can be difficult to take time to enjoy a cup of coffee. This is the beautiful setting to bring a friend to have good conversations and be in community together. It can also be a perfect place to bring a journal, newspaper, or book and enjoy a morning coffee in the courtyard.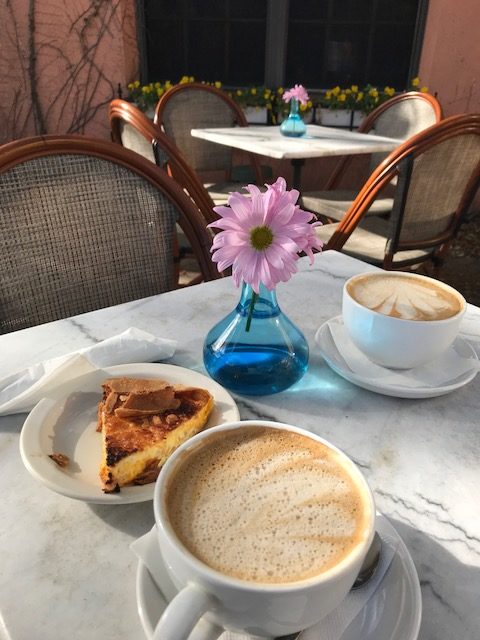 I ordered a latte with almond milk and a quiche for breakfast. Their coffee and quiches are amazing!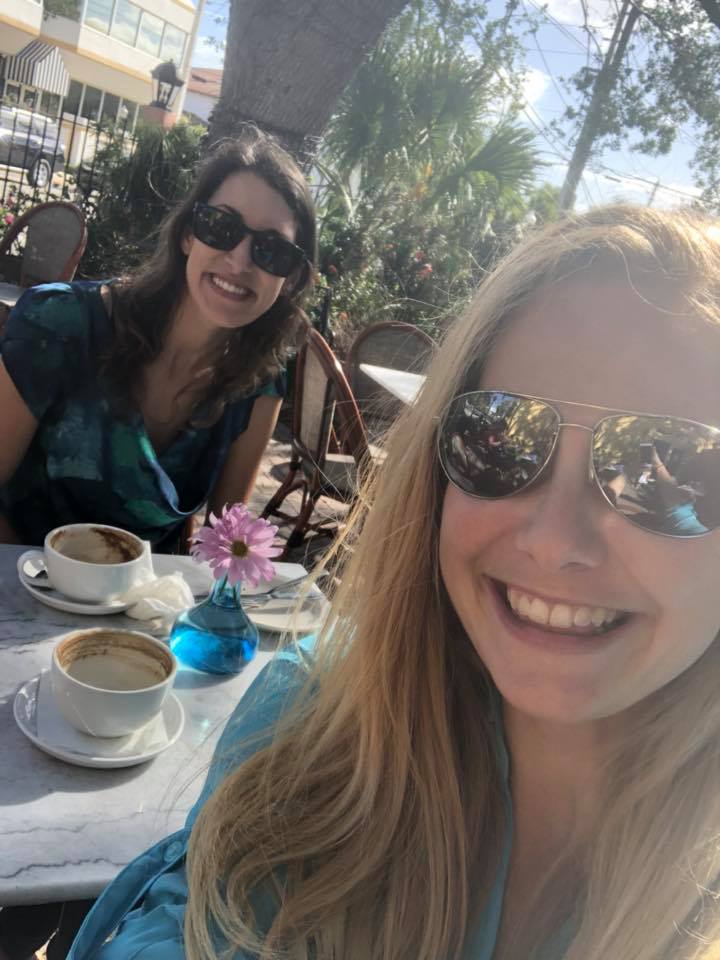 I started my morning off right with good friendship and coffee! If you haven't been to The Blue door in Stuart, go check it out, you won't be disappointed!