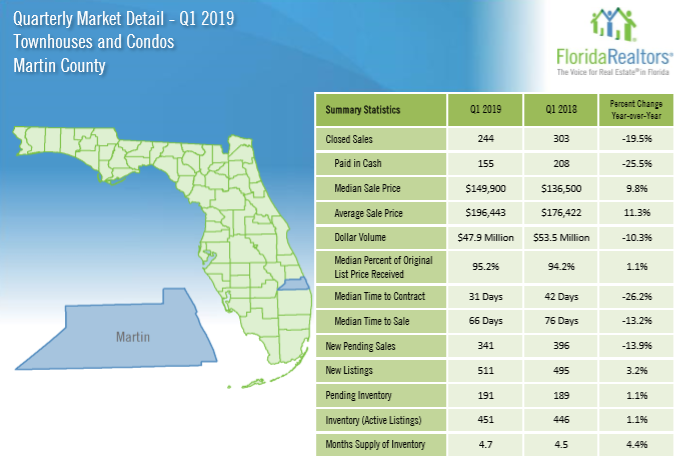 According to Florida Realtors statistics during the 1st quarter 2019 there was a decrease in the amount of closed sales, cash buyers, dollar volume of sales in Martin County. Property values continue to appreciate probably making it less affordable for buyers. There has been a greater supply of townhouses and condos currently on the market compared to last year's first quarter.
Based on the statistics there was a 19.5 percent decrease in closed sales and 25.5 percent less cash buyers for townhouses and condos in Martin county. See diagram below for closed sales comparisons from previous years quarters. There was an 10 percent increase in the median sale price and 10 percent decrease in dollar volume of sales. Properties took less time to go under contract because of the demand of buyers. Supply of inventory has increased by 4.4 percent and there are more new listings on the market.
Based on the report the market continues to remain stable for both buyers and sellers.