Fall is one of my favorite times of the year! Since I grew up in Ohio, I would always look forward to seeing the beautiful fall leaves. Now living in South Florida I think it is important to bring a little bit of fall by baking with pumpkin. This time of the year I love baking and especially with pumpkin puree and pumpkin pie spice.
If you are in need of a delicious breakfast item or a dessert you have come to the right place. If you are thinking about selling your home this is a delicious recipe that will give your home the perfect fall aroma for an open house or for showings. Not only will your home smell AMAZING but also it will attract potential buyers to stay longer as they eat this delicious snack.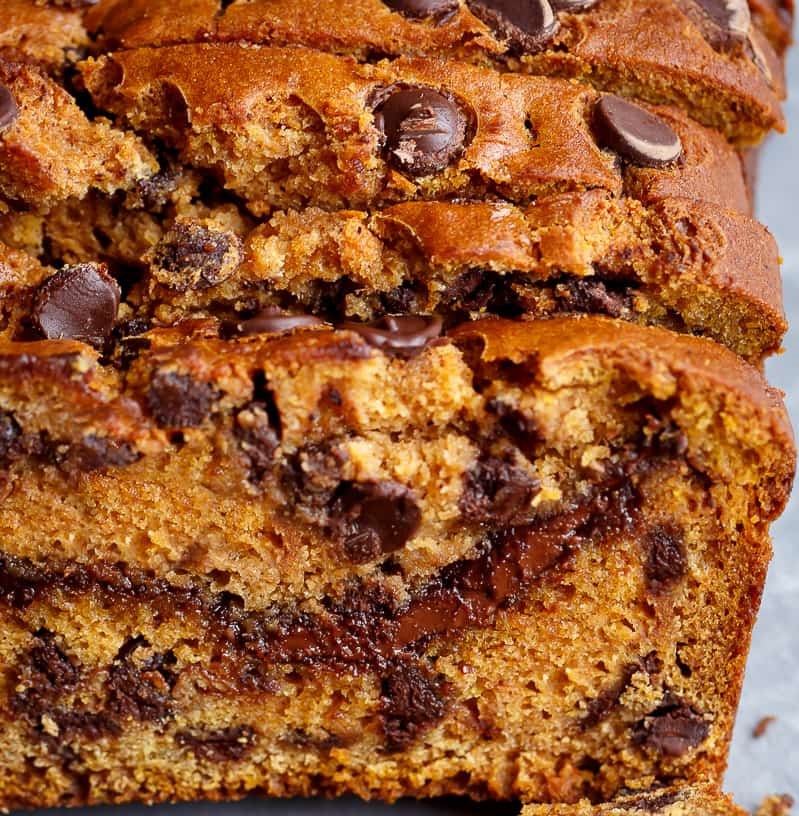 Pumpkin Chocolate Chip Bread
Ingredients:
1 1/2 cup Sugar
1/2 cup Coconut oil
2 eggs
2 cups flour
1 tsp Baking powder
1/2 tsp. Salt
1 1/2 tsp Pumpkin Pie Spice
1/2 Cup water
1 C. Pumpkin Puree
1 C. Chocolate chips (Semi-sweet)
Directions:
Preheat oven to 350 degrees. Grease standard loaf pan and set aside. Whisk together the flour, baking soda, salt, and pumpkin pie spice. Set aside. Using a mixer then beat together the sugar, oil, and eggs. Gradually add dry ingredients to egg mixture, beating well. Periodically add the water and continue beating. Add pumpkin puree and beat/mix mill. Pour batter into the prepared pan. Bake for 55 minutes or until toothpick comes out clean. Cool in pan for 15 minutes. Enjoy!
If you are in need of  a real estate agent to help you with the sale or purchase of your home, you have come to the right place. Give me a call and I will provide not only exceptional service but also delicious homemade baked goods!