Stuart, Florida is a charming town that I'm proud to call home. There are many reasons why you will love living in this town. This place is a hidden gem with breathtaking beauty surrounding Stuart, Florida. It's  close distance to many popular destinations. You will find many fun activities for everyone to enjoy, and delicious restaurants at your fingertips!
Beautiful Nature
I love everything about living and working in this town. But, most of all I love the gorgeous nature that surrounds  Stuart, Florida. From the beautiful palm trees, unique banyan trees, and the pristine beaches.
For those of you who love the outdoors, this is the place for you! You will love the beautiful sunny weather that allows you to enjoy year-round gardening, long walks on the beach, and if you have moved from the North you won't miss shoveling all the snow.  Many of my evenings are spent walking along the beach hearing the gentle breeze and the peaceful sound of the waves.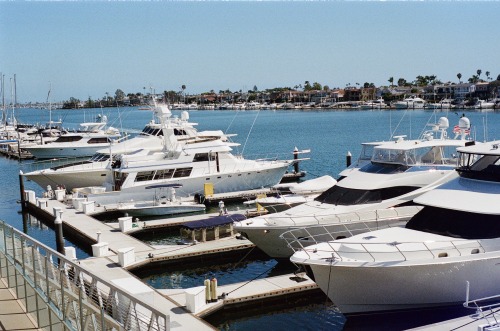 Close to Popular Destinations
Stuart, Florida is a close drive to many popular destinations such as Disney world, Ft. Lauderdale, Miami, Jupiter, West Palm Beach, FL. You can quickly plan a weekend getaway. I have enjoyed visiting Miami, Florida a few times to see Cirque Du Soleil and the Miami Boat show.  Jupiter, Florida is also a fun place to visit. They have an amazing restaurant called Food shack and have a delicious sweet potato crusted fresh catch or grouper! I also enjoy going to West Palm Beach, Florida for the evening for dinner at the Cheesecake Factory and shopping.
Fun Activities
I love that there are so many fun activities that you can enjoy year around. Stuart, Florida is known as the "Sailfish Capital of the World" because many people come here to catch sailfish. You can go offshore or inshore fishing.
Go visit the Florida Oceanographic Society and watch turtles lay there eggs on the beach at night. This is a neat experience! The nesting season is between May 15 and August 31.  Sometime after this time you might see baby turtle hatchlings on the beach.
Downtown Stuart, Florida, there are many shops, restaurants and many other festivals such as the Stuart Art Festival throughout the year for locals and visitors to enjoy.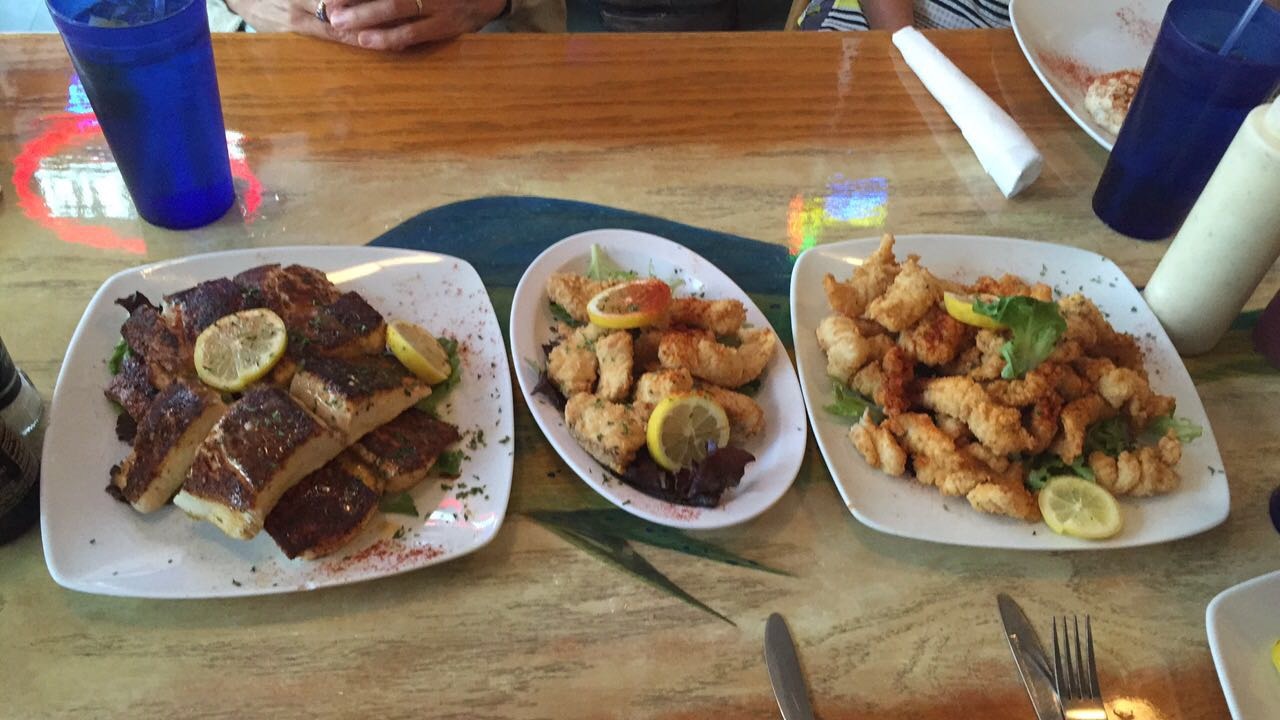 (Seafood at King Neptune's in Stuart, Florida)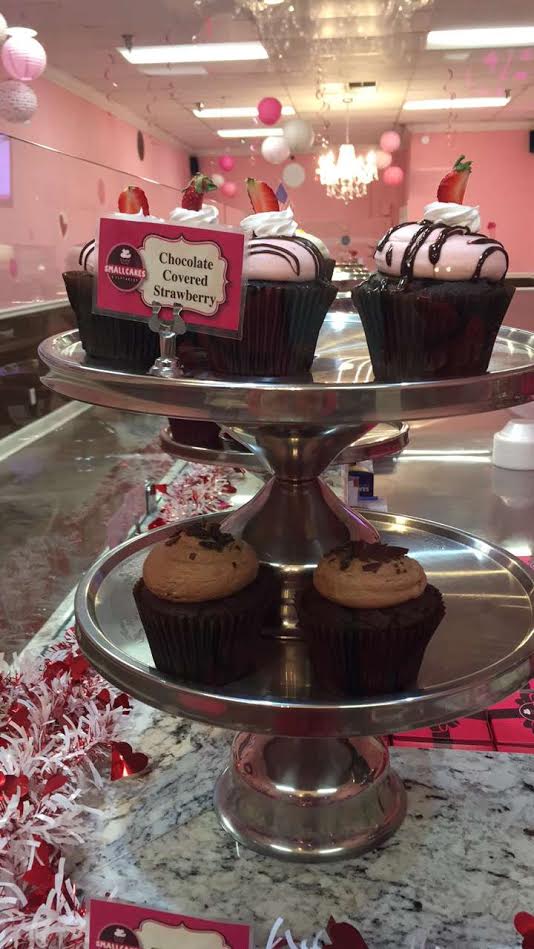 ]
(Cupcakes at Smallcakes in Stuart, Florida)
Restaurants
There are many delicious restaurants in this charming town! For breakfast check out Jan's place in downtown Jensen Beach, Florida. They have a different specialty homemade bread every day. Everything on the menu is delicious! For lunch, check out Taco Shack which is close to downtown Stuart, Florida. They have some of the best tacos I have every tried! If you are looking for the best fresh seafood, go to King Neptune's for dinner which is close to the Manatee Pocket of Stuart, Florida. You can also bring in your filet of fresh catch and they will cook it for you three different ways. For dessert, check out Smallcakes in Stuart, Florida off US1 and Monterey. They have the best cupcakes in this town! Every day they have 2 or 3 specialty cupcakes that they switch out daily and then they have there original signature flavors that are available every day. For more great places to eat in Stuart, Florida.