On this cold winter day in Florida, there is nothing better than a bowl of delicious chili to warm you up.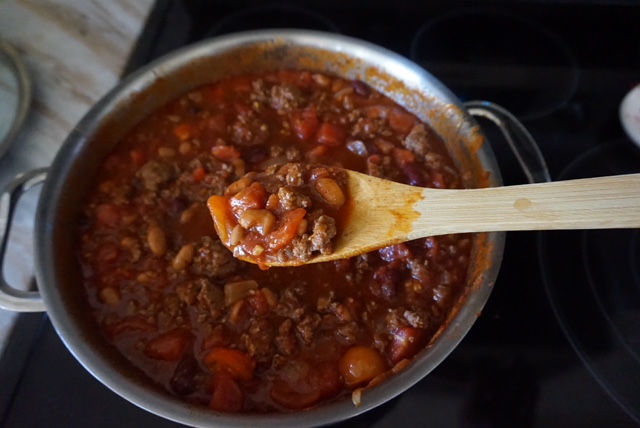 Ingredients you will need:
2 lb ground chuck
1 yellow onion, chopped
3 cloves garlic
1 can (29 ounce) Tomato Sauce
2 can Rotel diced tomatoes
1/2 tsp salt
1 tsp ground oregano
1 TBSP. ground cumin
2 TBSP. chili powder
1 can (14 ounce) Kidney Beans, drained
1 can Pinto Beans
1/2 cup warm water
cheddar cheese
Sour Cream if desired
Here is a step by step guide on how to make my favorite chili.
First you brown 2lb. ground chuck and chopped medium yellow onion in a pot over medium high heat.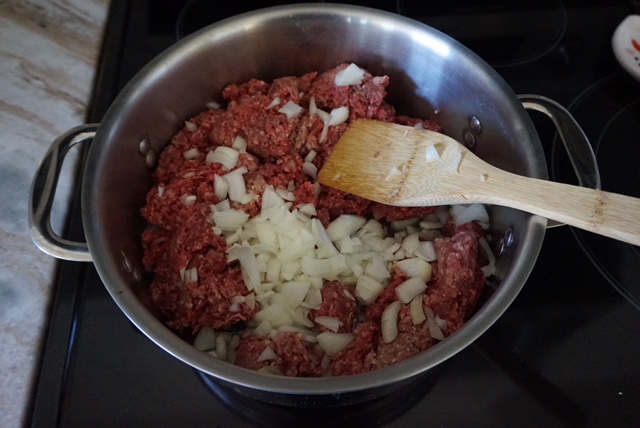 Cook the onions with the ground chuck until brown.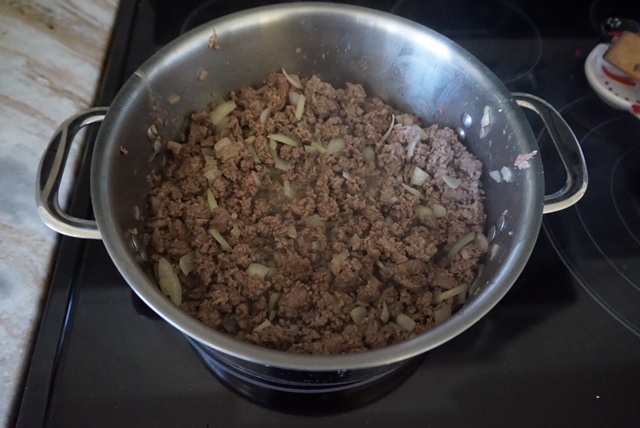 Then add 3 cloves of garlic and stir and cook for a few minutes.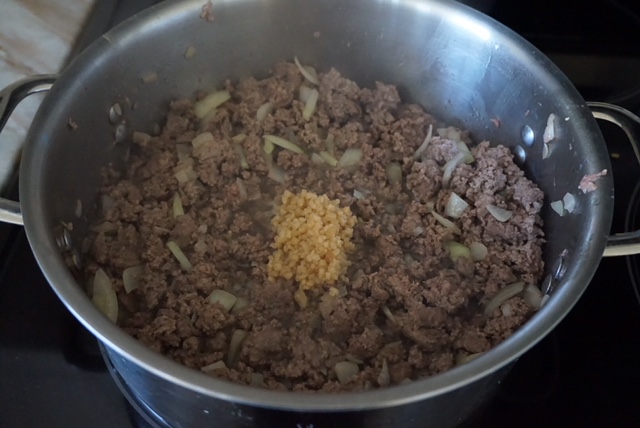 sal
Add 1 can (29 ounce) tomato sauce, 2 cans Rotel diced tomatoes, 1/2 tsp salt, 1 tsp oregano, 1 TBSP cumin, and 2 TBSP chili powder. Then, stir together. I also, added some fresh grape tomatoes from my garden.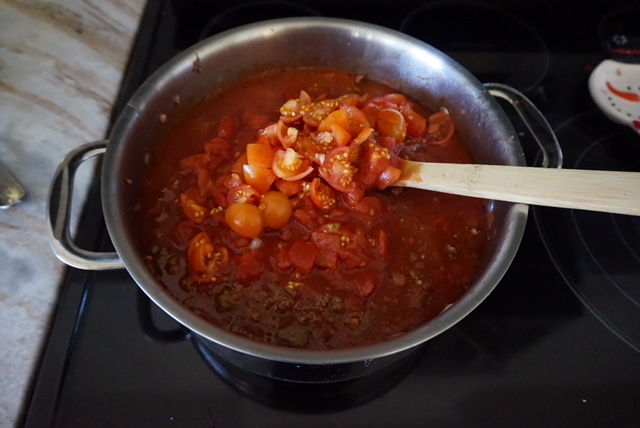 Cover and reduce to low. Simmer for 30 minutes.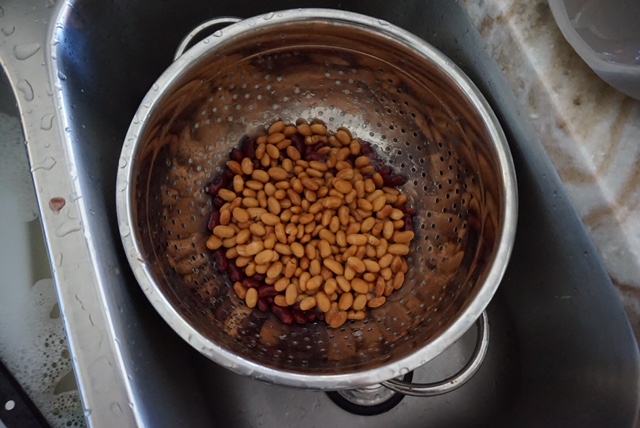 While the chili is simmering. Drain and rinse 1 can of Pinto Beans and 1 can of Kidney Beans.
Then after 30 minutes of simmering. Add drained and rinsed beans.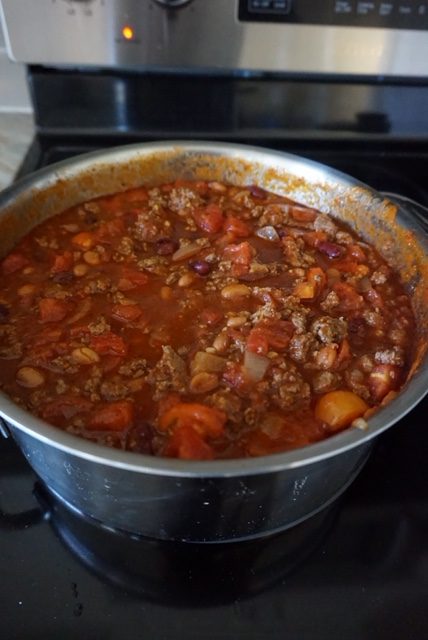 Stir to combine, then cover and simmer for another 20 minutes.  Add 1/2 cup of warm water if needed.  Top with Grated cheddar cheese and sour cream if desired.
Enjoy!