The month of December has always been my favorite time of year because of family being together and all the fun family traditions that we do the month of December. Holiday traditions are activities or beliefs that are passed down from generation to generation around the holidays. I have put together a list of a few of my favorite holiday traditions.
Christmas Sugar Cookies: Every year we would bake homemade Christmas sugar cookie dough and roll it out and the then cut fun shapes such as Christmas trees, santas, stars, bells, out of the dough. Then we would make frosting and use food coloring to make different colors of  frosting. Each color of frosting was separated into bowls. Then we would decorate the cookies with frosting and sprinkles. We would pass the cookies out to our neighbors, friends, and family. We would even freeze them so they would last the entire month!
Christmas Tree Decorating: Choosing a tree and decorating it is a much loved traditions of December.One of my favorite activities has always been decorating the Christmas tree. Every year my family would put up the Christmas tree and listen to Christmas music. We would use ornaments, ribbon, bows, to decorate the tree. The tree would always look so beautiful! I always loved being together with my family. 
Watch Christmas Movies: I love having a Christmas movie marathon over the month of December. Some of my favorites movies to watch the month of December are "Elf", "Christmas Vacation", "The Polar Express", "Santa Clause" , "Jingle all the way" , and "Home Alone"
Send Holiday Cards: Every year we would send out holiday cards to friends and family. My family would also write a Christmas letter to describe events and what was going on throughout this past year. The Christmas letter would get sent out with the Christmas card.
Look at all the Christmas Lights: Every year we would drive around the neighborhood and look at all the Christmas lights and determine who had "the best Christmas display" while drinking Hot cocoa.
Christmas Photo: We would get the entire family together and take a Christmas photo for our Christmas card. My family has always been big on family photos!
Special Christmas Service: Every year we would always attend a special Christmas Service whether it's a candle light service, Christmas eve service, or an re-enactment of the nativity of Jesus.
8. Decorating a Gingerbread House: Decorating a gingerbread house is a fun family activity to do every year and it looks so delicous. Although I never end up eating mine since it sits out on display all month.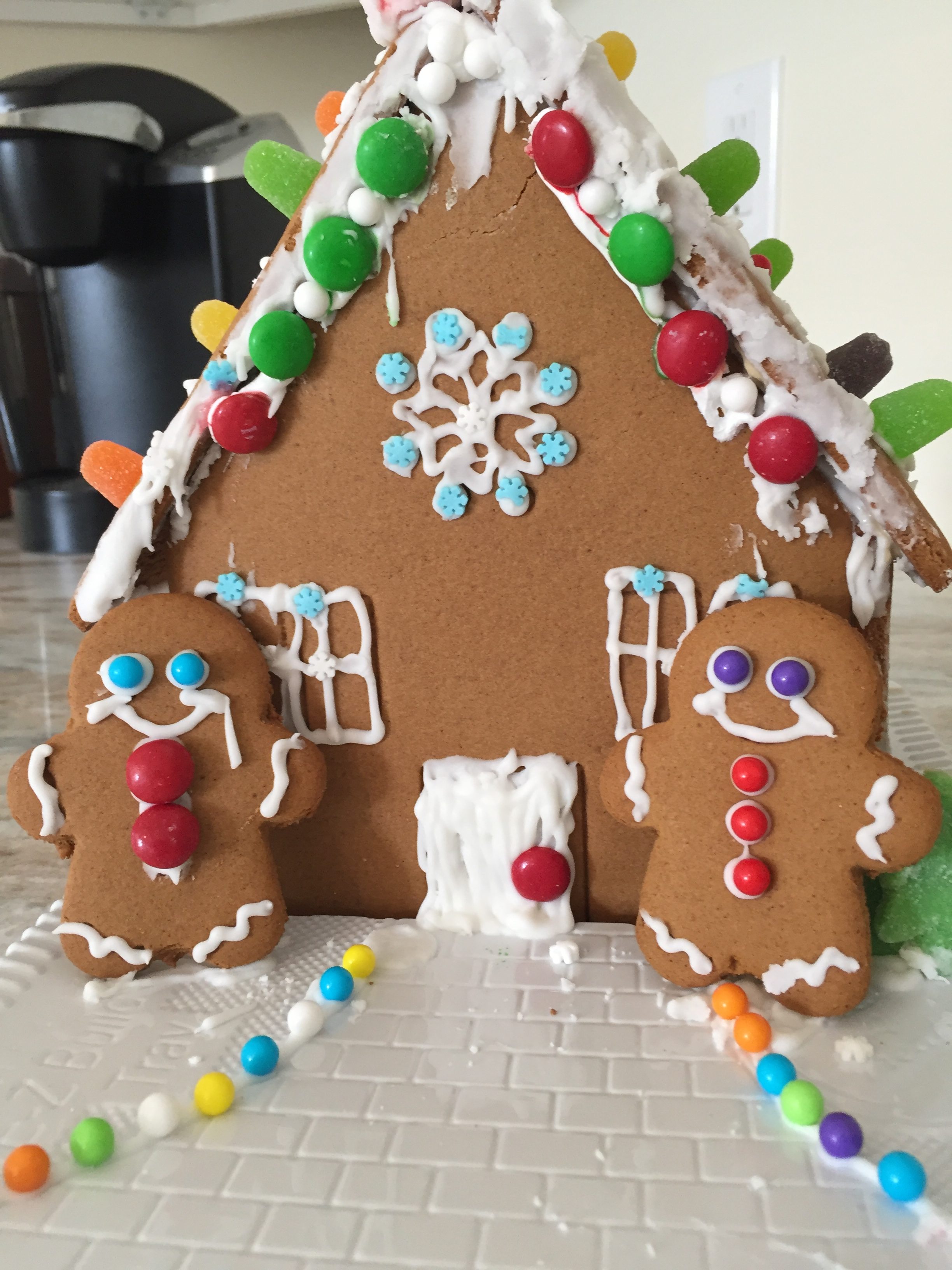 9. "Christmas Eve Box": One fun new idea that I'm going to make a yearly tradition is to create a Christmas eve box. For this holiday tradition you will first need a box. Old shipping boxes, shoe boxes, or even t-shirt boxes will work. Pack items that will help you have fun on Christmas Eve! Some ideas would be holiday pajamas, holiday movie, popcorn, hot chocolate mix, and a holiday book. Then your family will open it on Christmas eve.
10. Advent Calendar: Growing up I had an advent calendar that was used to count down the days till Christmas. This was such a fun way to get everyone excited for the day! My siblings and I always were so excited the morning of Christmas we would wait at the top of the stairs until my parents said we could go downstairs to open gifts!
These are a few of my favorite holiday traditions. What are your favorite traditions?